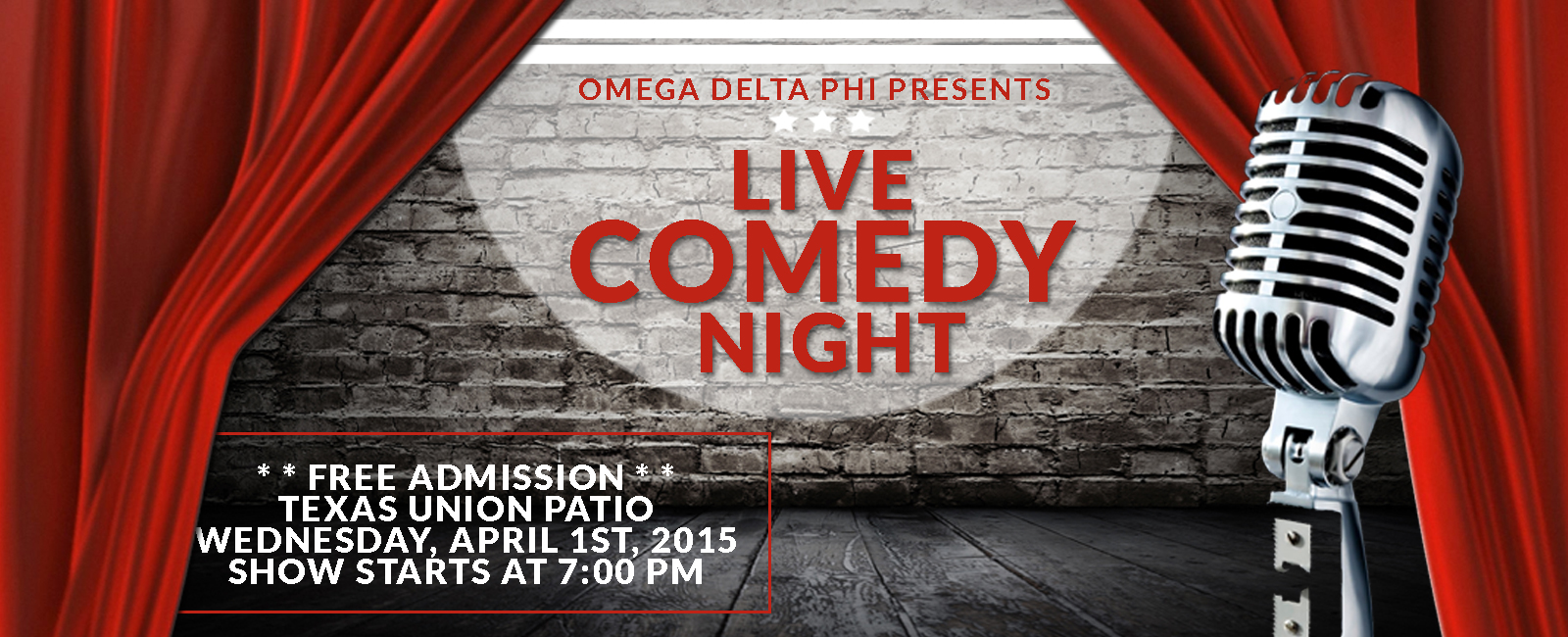 WEDNESDAY, APRIL 1st, 2015 – UT ODPhi would like to invite you and your friends to the 16th Annual Live Comedy Night (LCN), a comedy show for the entire Austin community!
We will be accepting donations with the proceeds going towards our Young Knights mentoring program here in the Austin community.Our Young Knights Leadership program is an all-encompassing mentoring program that promotes enrollment in an institution of higher education and creates productive members of society. For Chi chapter, our proudest service activity is our Young Knights Mentoring Program. Every week brothers attend two area middle schools and encourage students pursue a higher education and participate in recreational activities. The program purpose is to guide middle school boys in a positive direction by instilling the Young Knight values of self-identity, unity, leadership, diversity and competition.
DETAILS:
WHEN: Monday, April 1st
WHERE: Texas Union Patio (Between the Union and FAC)
PRICE: FREE!
The Texas Knights are proud to bring you
*******JOSE SARDUY************
To check out some sneak peeks of what Jose Sarduy has to offer check out his social media outlets.
Comedian Jose Sarduy
www.JoseSarduy.com
www.Facebook.com/ComedianJoseSarduy
www.Twitter.com/JoseSarduy
www.YouTube.com/JoseSarduy
KEEPING AUSTIN FUNNY SINCE '98
Reminder Information:
April 1, 2015
Show STARTS at 7:00 PM
Event is FREE (Donations will be greatly appreciated and go directly to Young Knights) and open to EVERYONE in the Austin, TX.
******************************************************
Stay in the loop with the latest news using the #LCN2015 hashtag. #LCN2015
Facebook Event: https://www.facebook.com/events/1382778382044092/